Navigation is easy.  Below is a snapshot of the opening screen for Ward6 (one of the 7 wards in St. Paul).  My recommendation is to immediately maximize the map by clicking on the box underneath the plus/minus.  This makes the whole screen available for viewing the images that I've taken from inside the park.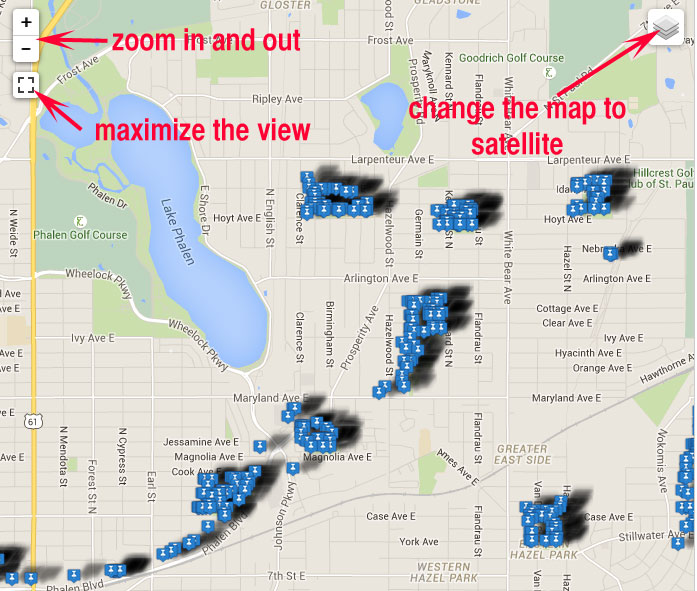 You can use your mouse or the plus/minus to zoom in and out.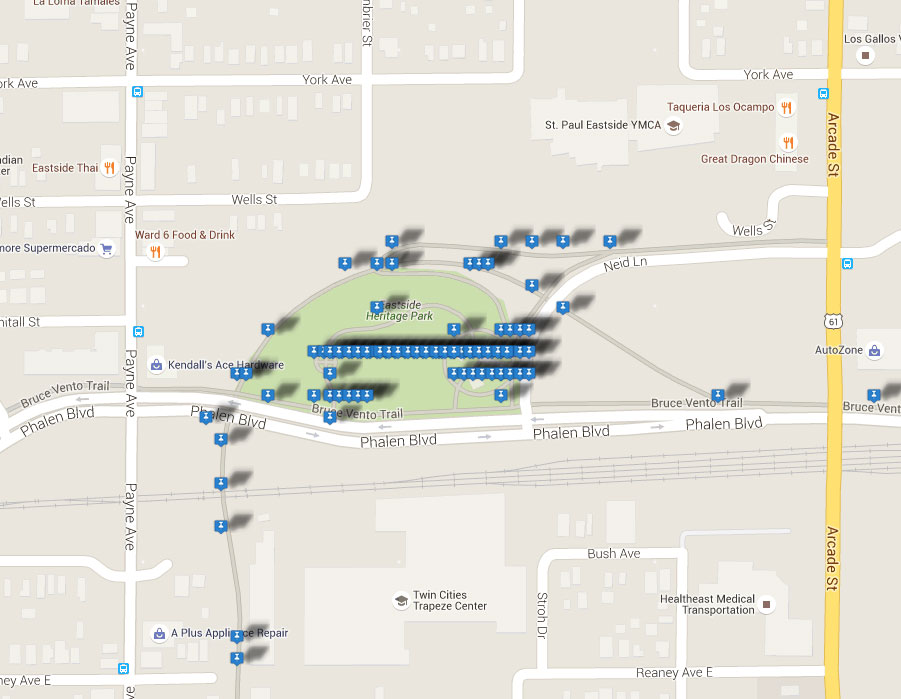 When you click on a pin, the image should open up.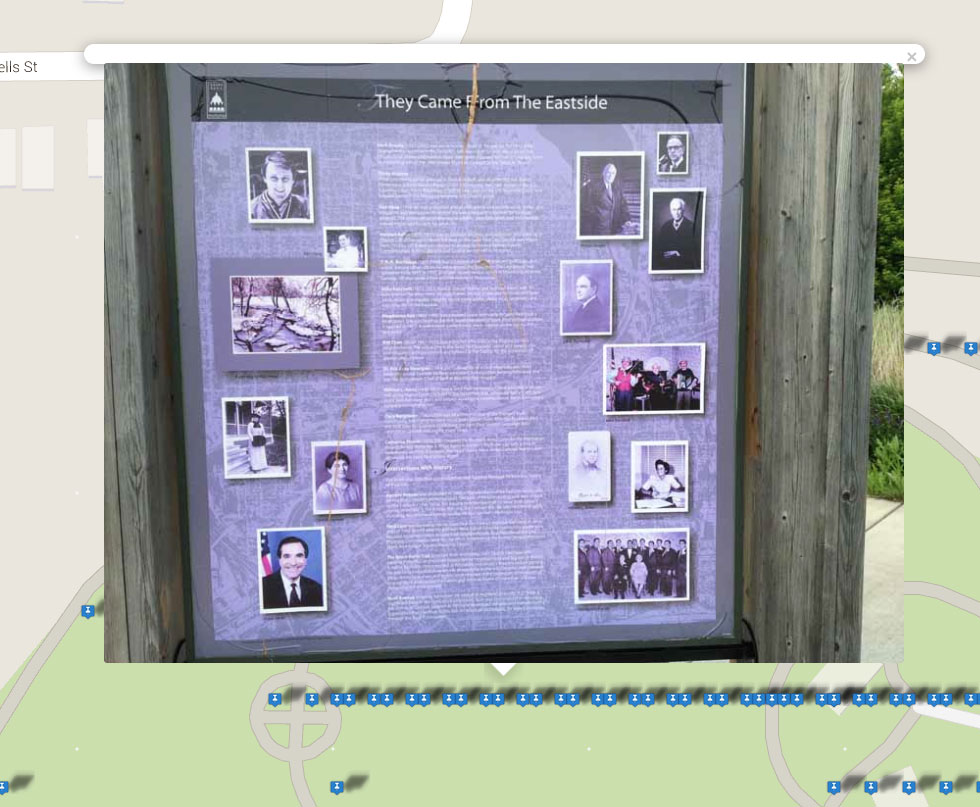 You may need to move the map around a bit in order to see the whole image.  Play around with it.
Do you notice that clicking outside the image will make it disappear?  Just click on it again and it will open up.
Play around with it, you'll get the hang of it.  You can also switch between satellite and map!
Hit the escape and you'll return to the home page.  Have fun!